It Looks Like A Rollercoaster But Is Actually One Of The Most Dangerous Roads In The World
If you ever travel to Norway, may we suggest a visit to the Atlantic Ocean Road. One of the most scenic drives in the world, the Atlantic Ocean Road, part of the County Road 64 has some of the most scenic views on offer. It connects the towns of Kristiansund and Molde and passes through the islands of Litllauvoya, Storlauvoya, Lyngholmen among others that are connected with various bridges and viaducts. Here's what the road looks like.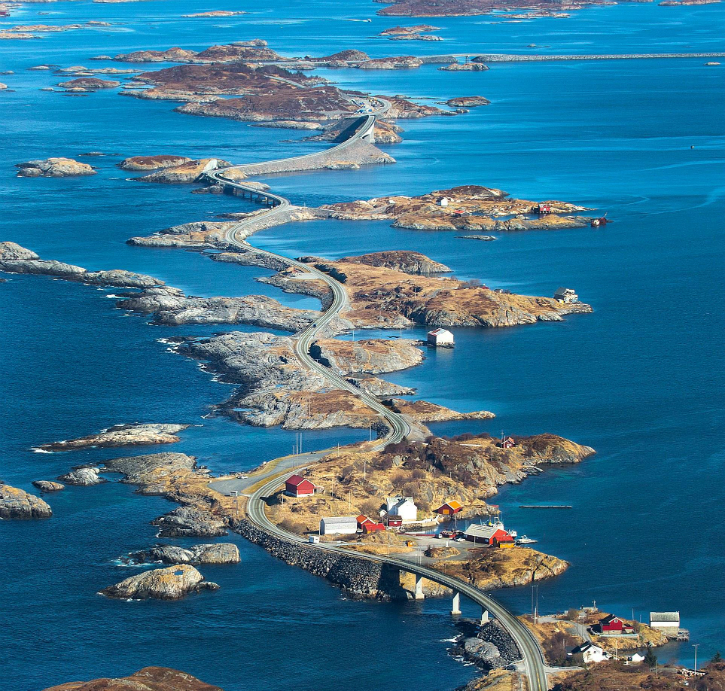 Imgur
The Fjord county in Norway has a lot of small islands that are inhabited and need to be connected by road. So the Norway government built one. Over the ocean.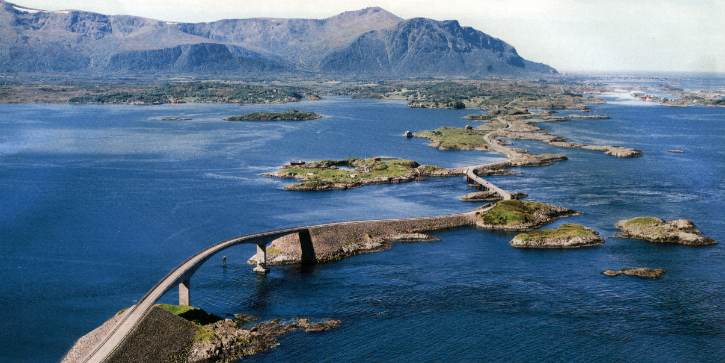 iefimerida
Construction started back in 1983 and took six years to complete. Today, the highway has become one of the most popular tourist attractions in the country.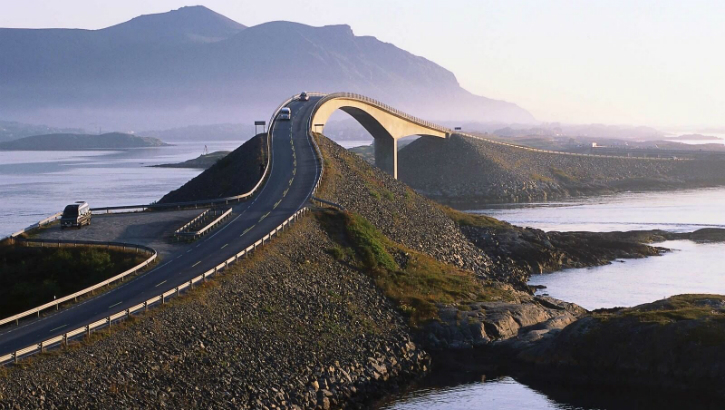 rootless.com.br
It offers scenic views, and looks particularly dramatic during the winters, with distant mountains adding to the scenery.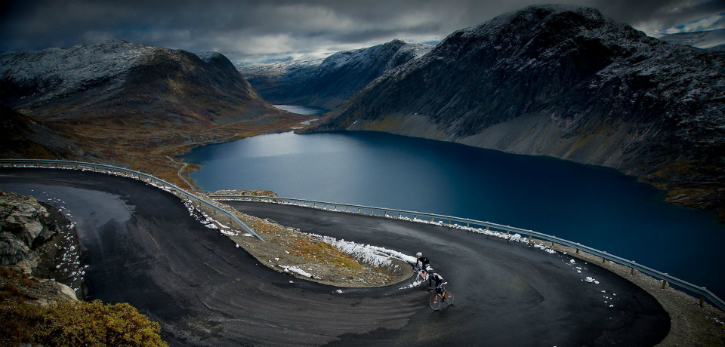 theindiansailor
But the picturesque location soon turns scary when the seas get rough. The waves beat down on the road and vehicles on it, making it a scary drive.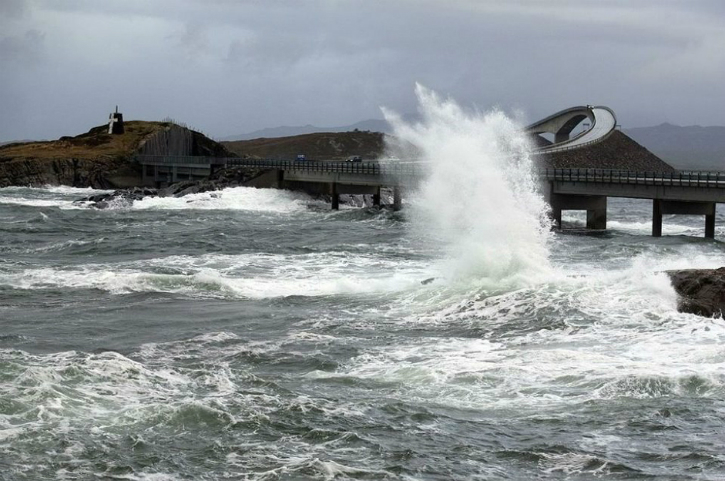 travelkiddo
The unpredictability of the weather is one of the reasons the Atlanterhavsveien, as the road is known in Finnish, is one of the most dangerous roads in the world. But that doesn't stop visitors from climbing the platforms built along the road.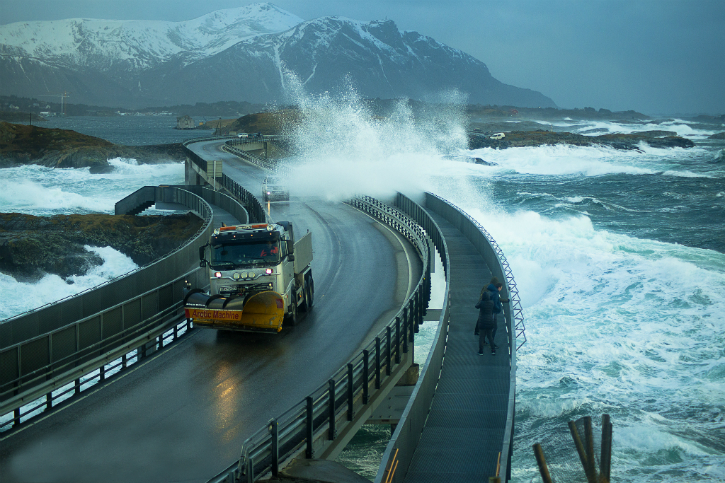 Jens Lyngstad
Not helping the cause are the rollercoaster-like bridges with steep gradients that are even more tricky in the wet. Just look at the picture below.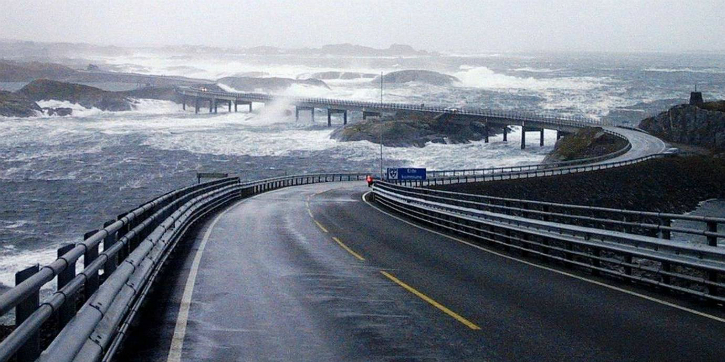 wos.my.com
It can be an unforgettable experience though, especially on a full moon night.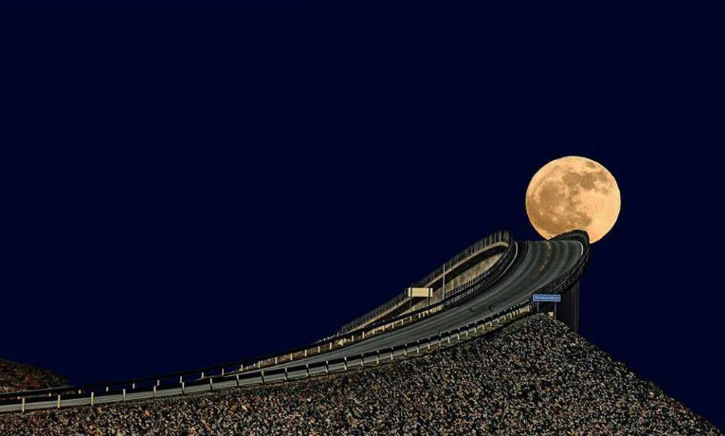 Dailyawesomeness
While you get your tickets to Norway booked, here's some adrenaline rush for inspiration.
[embedyt] http://www.youtube.com/watch?v=__AhijdLmaE[/embedyt]
Article by : Abhishek Saksena